Curtain, Blinds Fitting and Fixtures
FACTS & FIGURES

WE'VE CREATED OVER 400 FITTING & FIXTURES CGIS AND ANIMATIONS SINCE 2019

WHAT WE CAN DO

CGI PRODUCTION - INTERIOR STYLING - ANIMATION - CINEMAGRAPHS - CONFIGURATORS
Revenue in the Curtains & Blinds market amounts to US$1.64bn in 2023. The market is expected to grow annually by 2.59% (CAGR 2023-2028). Keep up with the demand with quality cgi's expertly crafted by our in-house design team.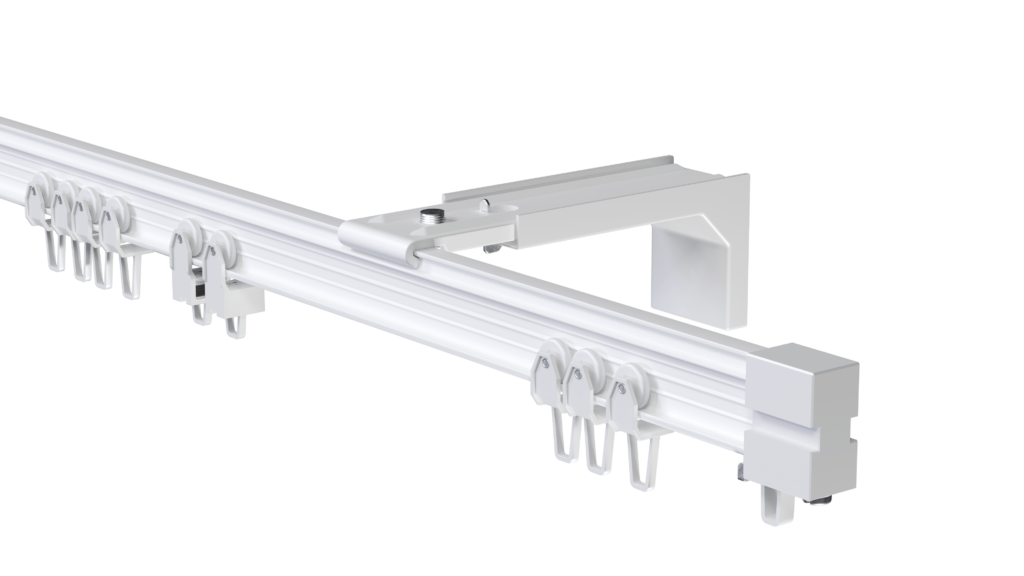 Curtains and blinds are essential soft furnishings found in every UK household, elevating the aesthetics of windows and walls. Yet, effectively portraying and marketing these products pose significant challenges. With a wide array of finishes and colours, conducting physical photoshoots for each item would be time-consuming and financially burdensome.
Not to worry, as help is at hand. North Made Studio specialises in creating incredibly lifelike (some clients even say better than real) products in a fully virtual environment. We meticulously recreate every curtain and blind with all the available finishes and swatches you offer. We then create exclusive room sets expertly designed to emulate the living environment of your typical demographic, helping your customers to visualise your products in their homes. Additionally, we model all the other essential components, fixtures, and fittings, producing stunning content to effectively market your products. Trust us to bring your vision to life and captivate your audience like never before!
Among our most sought-after services in this sector are room sets featuring curtains, product cutouts, exploded drawings of components, and mesmerising cinemagraphs that showcase how to assemble a product. Take a glance at the examples below to witness our exceptional work, and envision what we could create for you as well! 
Let us take your product marketing to new heights with our captivating visuals and innovative approach.